Top bike trials team to perform at Kenilworth Show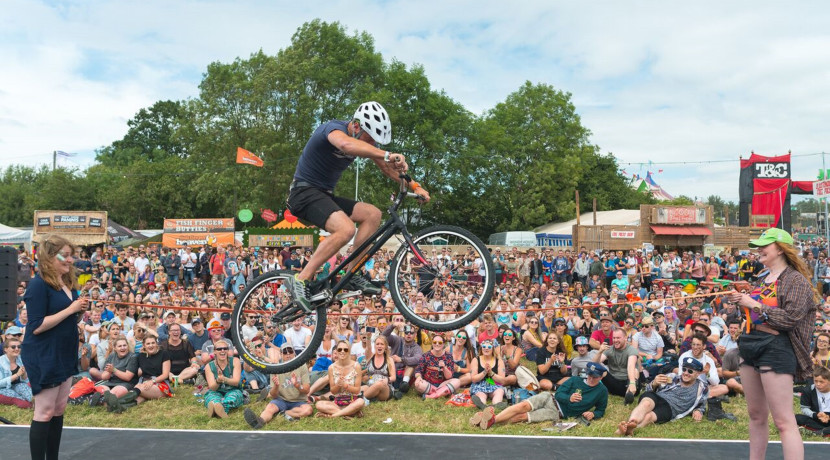 A professional bike trials display team will perform at the biggest one-day agricultural show in Coventry and Warwickshire.
RPM Biketrials Display Team will be part of the main ring schedule at this year's Kenilworth Show on Saturday, June 9.
It will be the 75th year of the show, which is organised by Kenilworth Agricultural and District Society (KADAS), and take place on the showground opposite Stoneleigh Park.
The trial bike riders will ride over and across different obstacles, from ladders to platforms and perform a range of tricks for the crowd.
Visitors to the show will also be given a chance to get involved in the performance by holding out the bar for the high jump competition.
Members of the RPM team have worked with some of the biggest brands in the world, including Redbull, Land Rover and Barclays – with their biggest performance to date in front of 2,500 people at Glastonbury Festival.
The team perform all over the country from music festivals to stunt performances on Hollywood film sets and at gala events.
Rich Pearson, RPM team manager and owner, said: "We're very excited to be bringing our show to the Kenilworth Show this year.
"If you haven't seen bike trial's displays before, this will be a brilliant introduction to what we do.
"With every performance we aim to 'wow' the crowds and that's what the team will be trying to do on the day.
"We put on a real show, with live PA and some fantastic tricks and where we can we like to get members of the audience involved too."
The RPM display team will form part of a packed programme in the main ring at the Kenilworth Show, which will also feature the Grand Parade of Livestock, vintage tractors show, classic cars showcase and much more.
Charlie Weetman, director of the Kenilworth Show, added: "We wanted to add something a little bit different to the main ring schedule and we're excited to be welcoming the RPM team for the very first time.
"Each year we look to present a variation on entertainment, last year we had Atkinsons Action Horses, who went down very well with the crowd on the day."
For more information on the Kenilworth Show visit www.kenilworthshow.co.uk and to find out more about RPM Biketrials Display Team visit www.rpmdisplay.co.uk