Postponed until 5th June 2021
Education area aims to inspire next generation of farmers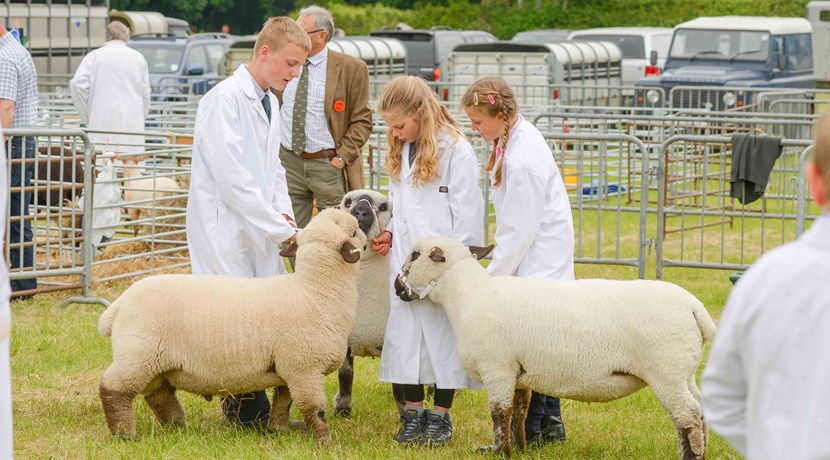 A special educational feature area will be one of the highlights of this year's Kenilworth Agricultural Show – as organisers aim to inspire the next generation of farmers.
The area will include displays and interactive demonstrations from a range of farming and rural organisations as part of the region's biggest one-day agricultural show, located opposite Stoneleigh Park on Saturday, June 10.
The Elizabeth Creak Charitable Trust are supporting organisers, the Kenilworth and District Agricultural Society (KADAS,) to help fund the biggest ever education area at the show.
New for this year's show will be a display by the Rare Breeds Survival Trust, with pens of pigs, sheep, Exmoor ponies and a Gloucester cow. The organisation will be providing information on why maintaining these rare breeds is vitally important for the future of life-stock farming.
Another new exhibitor will be Hook Norton Brewery, who will bring two of their gentle shire horses complete with dray and show the story of brewing.
The University of Warwick School of Life Sciences will highlight issues over food security, against the backdrop of increased demand and climate change.
Syngenta return for a second year, with information on the importance of sustainable production – while Warwickshire Wildlife Trust will cover the needs of wildlife with a range of interactive projects for children to enjoy.
Richard Fonge, leader of the KADAS educational sub-committee, said: "We're delighted that we will be having the educational area again for this year's Kenilworth Show.
"The idea has always been to be an exciting, interactive area where people of all ages can come along and learn something new about different aspects of agriculture.
"We have a fantastic schedule of exhibitors this year - acquisition of knowledge is really important, so if we inspire one or two people to enter the farming industry that's a real bonus.
"This is an industry where there are so many different opportunities, it's not just farmers anymore, we hope that the displays we will be putting on will help visitors explore all aspects of farming and agriculture."
Other demonstrations and displays will include the Coventry Guild of Weavers, Spinners and Dyers, sheep shearing, wood carving, stone dressing, corn dolly making and a children's milking competition.
Jef Tuyn, president-elect of KADAS, added: "Maintaining a dialogue between the public and farmer is vital, particularly with the new challenges ahead.
"We are delighted that KADAS is able to contribute to this process through the Kenilworth Show and the educational feature area."
For more information on the Kenilworth Show visit www.kenilworthshow.co.uk.